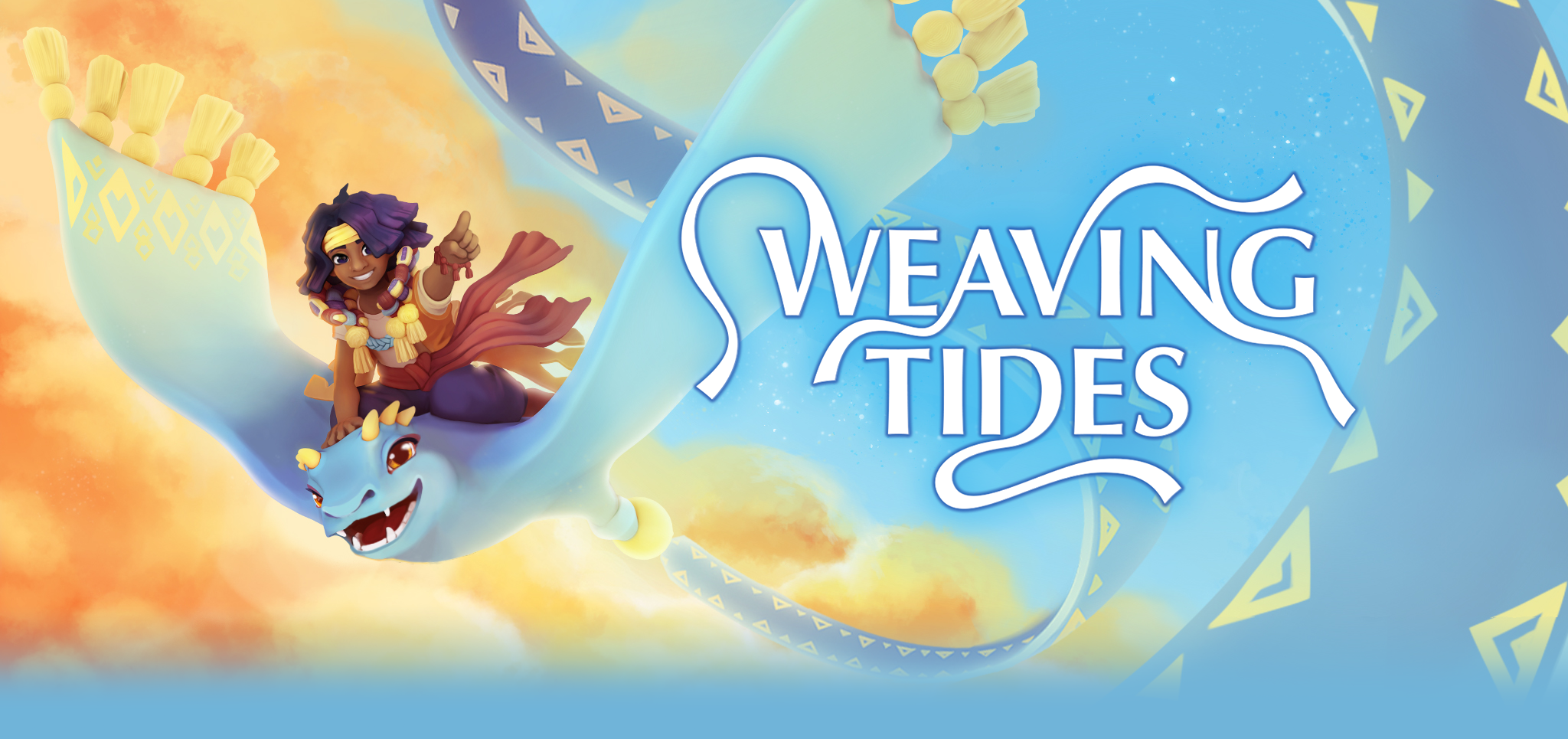 Weaving Tides - Beta Demo
A downloadable game for Windows and macOS
Weaving Tides is a charming singleplayer adventure set in a world of magic and textile. Ride on the backs of your carpet dragons and explore the stunning landscape soaring above and diving below the weave.

Call your Weaver and set out on a journey to explore ancient dungeons, solve puzzles, challenge quirky creatures and unravel the great mysteries of a long forgotten past!

Wishlist the full game here: http://bit.ly/WeavingTidesSteam

Please note that this is a beta demo of Weaving Tides. A lot will be added and improved throughout Weaving Tides' development. If you stumble upon a bug or have some suggestions on how to improve your experience don't hesitate to post in our Discord or contact us: support@followfeathers.com
We highly recommend using a controller for the best gaming experience!

Don't miss any important news by following us on social media, or joining our Discord community!

Join our Discord community

Follow us on Twitter

Follow us on Facebook


Join our mailing list

Visit the official Weaving Tides website!
❓ FAQ❓
Q: Where do I find the controls?
A: To open the controls overview press Start (with controller) or Esc/Space (on keyboard) then navigate to Options → Controls to see which possibilities you have.
Q: The game is running on low FPS, how can I increase the performance?
A:
1. When you start the game choose Lowest for Graphics Quality.
2. Go to the Options menu in game, to Graphics and select Lock FPS On (30 fps).
3. When you start the game reduce your Screen resolution. And if you like to try out Windowed mode.

Q: Are we allowed to stream the beta demo?
A: Yes please go ahead! Also let us know when you're streaming, so we can give you a shoutout on our social media channels.

Got more questions? Join our Discord server and get in touch with us:
Join our Discord community